KUN-JU HO

is a multidisciplinary designer with expertise in visual design, UX/UI, strategy, data visualization, and illustration. The clients he has worked with/for include Base Design, Scholastic, Parham Santana, Make Music New York and CakeResume.

Collection 01
MatoukWebsite

2018 | Digital Design UI Design
Website redesign for Matouk — a luxurious bedding and lifestyle manufacturer based in Massachusetts. Designers on board presented an innovative digital solution for Matouk with a contemporary look and interactive elements that boost purchase initiatives. Within this project, I was in charge of designing multiple retail related modules, layouts and functionalities for best interactive experience on various devices.
Team: Mirek Nisenbaum, Catherine Uhlrich, Yun-Qiao Huang, Kun-Ju Ho
www.matouk.com︎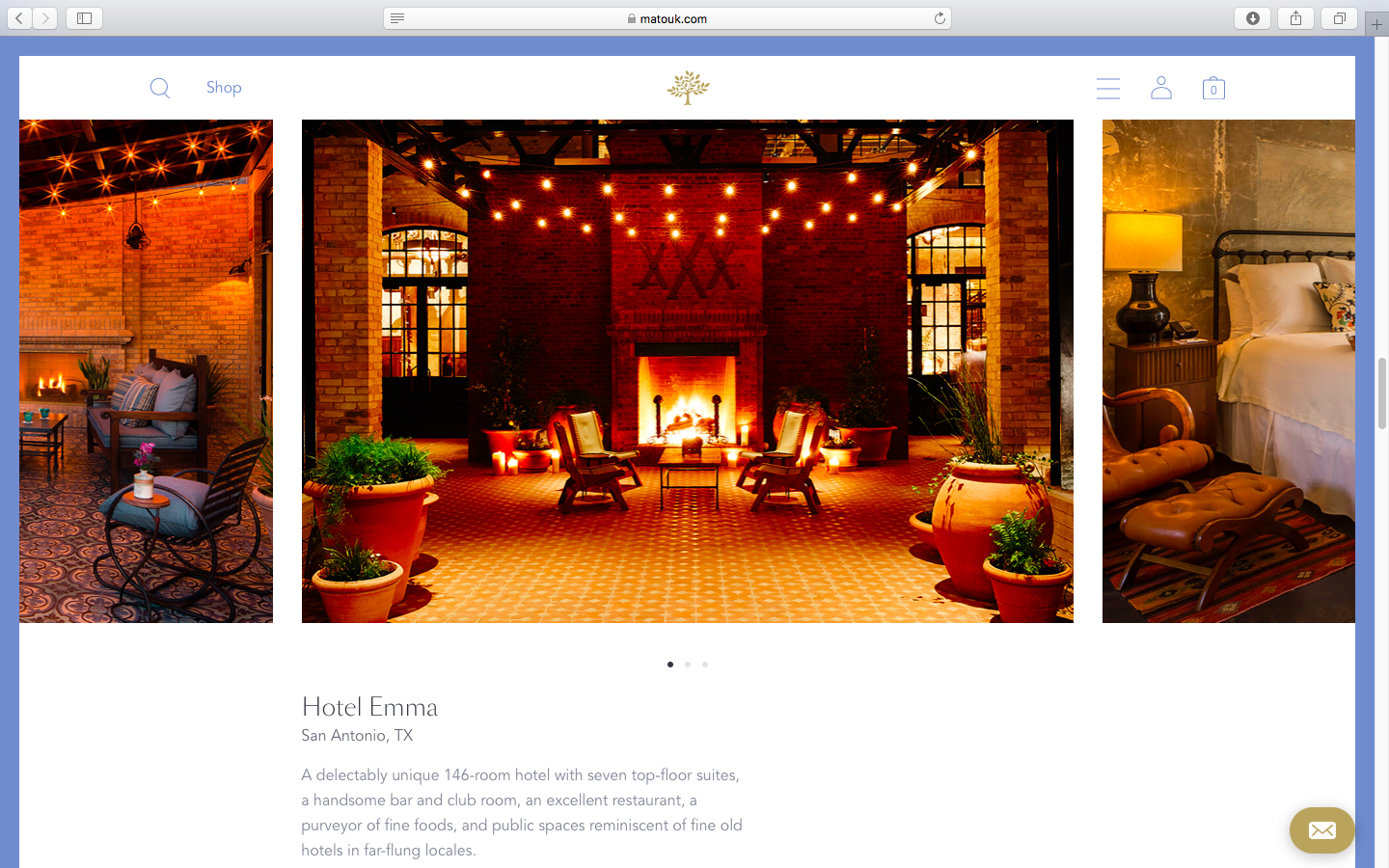 Collection 02
Carnegie Fabrics

2017 | Editorial Design Digital Design
A series of marketing based editorial designs (banners, layouts, etc.) that serve interior fabric provider — Carnegie Fabrics. With proficiency in visual and communications design, I created multiple on brand promotional solutions for various outlets, along with enhancements on digital experience for the targeted group of interior designers.
Carnegie website ︎
page layout example ︎ 1 .
2
About
KUN-JU HO is multidisciplinary designer with expertise in Visual Design, Brand Design, UX/UI design, and Design Strategy.
Contact+
For work please contact