Collection 09
Horse Latitude

2015 | Upcycling Product Design
Horse Latitude
is an upcycle project that transforms abandoned fan guards into stylish house decors. Due to its coated surface, fan guard is one of the most challenging household items to be recycled. On this, we came up with two upcycling ideas that give this once loved household item a second life.
In this project, fan guards were first used as a vacuum-sealed mold, which makes the most iconic part of this chandelier that casts ghostly shadow to people's surprise. Afterwards, the fan guards were mounted on circular HDPE panels made from recycled bottles, a stand which affords additional creative display options.
Designers: Ho Kun-Ju / Huang Yun-Qiao
horselatitude website ︎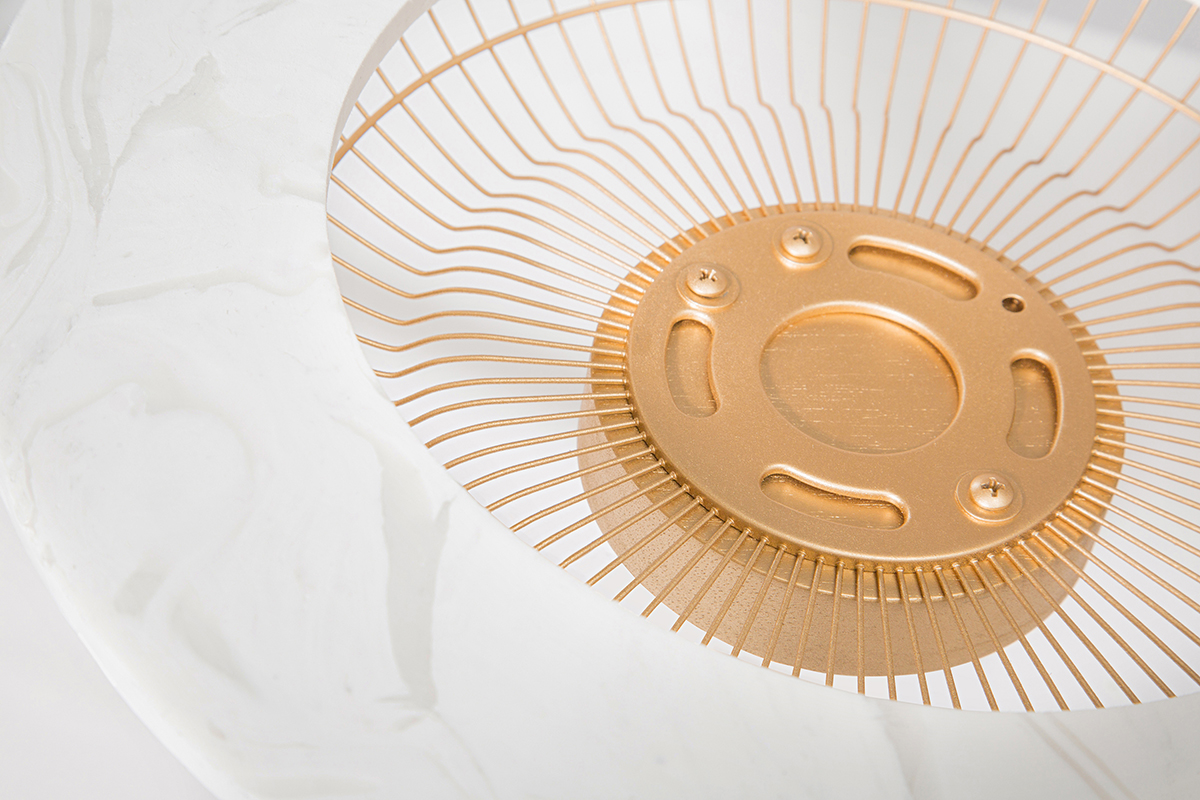 About
KUN-JU HO is multidisciplinary designer with expertise in Visual Design, Brand Design, UX/UI design, and Design Strategy.
Contact+
For work please contact